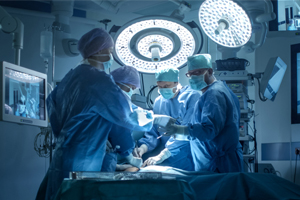 While millions of Canadians rely on surgically implanted medical devices, a recent investigation has discovered many surgical implants lack significant scientific evidence to prove their safety and efficacy. A detailed article on the report and its findings is available here.
Data from Health Canada indicates pacemakers, insulin pumps, hip replacements, and other devices have contributed to over 14,000 injuries—and as many as 1,416 deaths. Between 2008 and 2018, Health Canada received the following injury reports:
213 Over-the-Counter Glucose Tests
220 Synthetic Surgical Mesh Implants
284 Non-Insulin Infusion Pumps
295 Transvaginal Mesh/Bladder Slings
296 Metal Head Hip Replacements
361 Intravenous Filters (IVFs)
896 Surgically Implanted Pacemakers
922 Implanted Ports or Catheters
929 Acetabular Hip Replacements
1918 Insulin Infusion Pumps
Transvaginal Mesh
In October 2008, the United States Food and Drug Administration (FDA) said the agency had received more than 1,000 reports of adverse reactions involving mesh from nine separate manufacturers. In 2011—after receiving another 2,800 reports—the FDA strengthened their warning, telling doctors mesh erosion and other serious complications were not rare.
Surgical Hip Replacements
In 2008, Zimmer issued a warning to surgeons in the United States regarding their Durom Cup hip implant. The warning advised doctors to stop implanting the device until they received additional training—and noted the FDA had temporarily suspended sales. In 2016, the company settled three class-action lawsuits in Canada which involved hundreds of victims.
A Searchable Database
Using information obtained by Health Canada, CBC News has developed a searchable database of incidents reported since 1977. Users can search by product name, manufacturer, device type, or health concern. The database will return information on reported injuries, recalls, and deaths.
Let Us Help Make It Right
If you or a loved one has suffered harmful side effects caused by a defective medical device, call the Experienced Defective Medical Device Lawyers of Cariati Law right away. Get help today. Call 905-629-8040 for a free case evaluation.
At Cariati Law; our Toronto, Mississauga, and Hamilton Defective Medical Device Lawyers are experienced in handling these types of claims. We'll speak with you for free and fight to get you the compensation that you deserve. We handle all cases on a contingency fee basis—meaning you pay nothing up front. We only get paid after you do. If there is no recovery, there is no lawyers fee.
Cariati Law—Passion Behind Every Case