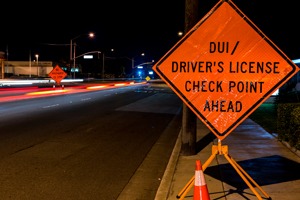 Peel Regional Police caught over 400 drinking drivers this holiday season on random spot checks, which is a 23% drop compared to the previous year. But, police estimate that they stopped 40% fewer vehicles in 2016, so there really was not a reduction in drunk driving crime.
Over the holiday season 215 drunk drivers were charged, and another 208 drivers were warned. The annual R.I.D.E "Reduce Impaired Driving Everywhere" campaign wrapped up last week, and statistics are starting to roll in about the drunk driving stats.
The drinking and driving rates of impaired driving in the 6-week time frame of the campaign remains alarmingly high. This proves more work needs to be done to control this widespread public safety issue.
Between Nov 19, 2016 to Jan 2, 2017 police did random drunk driving checks in the area to help save lives. The stats are scary and show that drinking and driving continues to be a serious problem in Ontario.
• 33,001 vehicles were stopped by police for showing signs of impaired driving
• 215 drivers were charged with drunk driving
• 113 people were in Mississauga & 102 people were in Brampton
• 208 drivers were found to be just under the legal limit of alcohol, and were given a strong warning, and their licenses were suspended for 3 to 30 days
• 69% of charged offenders were between the age of 21-40, and the majority were male
• On average 5 local residents were arrested due to drinking & driving each day during the RIDE campaign
This campaign aims to raise awareness for Canadian drivers on the dangers of impaired driving during the holiday season and encourages motorists not to drive drunk.
To read more about this, click here.
Drunk driving is not only a criminal offense, but it also is a selfish act that puts your life, your passenger's lives, and other motorist's lives at serious risk. With new online transportation services such as Uber and Lyft, make it easy to just get a designated driver within minutes. No one should ever drive after drinking alcohol. Period the end.
At Cariati Law, we deeply care about your safety. If you know you will be drinking, please think ahead. Designate a friend to drive, ask a sober family member to pick you up, or call a taxi, Uber or Lyft. There is no reason to put your life on the line when there are so many ways to get around safely.
If you or a loved one is seriously injured in any type of motor vehicle accident, call Cariati Law at 905-629-8040 for help. When you call, you will speak with an experienced Toronto Car Accident lawyer absolutely FREE.
At Cariati Law, we will investigate every detail of your car accident at no cost to you, and you owe us nothing until we win your case. All cases are handled on a contingency fee basis, which means you pay us nothing up front.
Cariati Law – Passion Behind Every Case