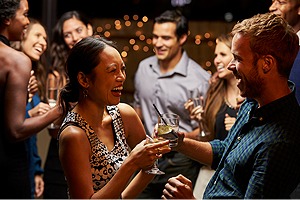 As the holiday season is starting to kick into full swing, more people will be traveling on Ontario roadways. Social agendas are full, gatherings and reunions are more frequent, and alcohol is often flowing at these functions.
The Ontario Police Service wants to remind all residents to drive sober this holiday season through their annual "Reduce Impaired Driving Everywhere" (RIDE) campaign. This safety movement aims to keep impaired drivers off the roads by urging residents to come up with an alternative strategy of getting home, such as:
Using public transit. This is option is often cheap and time efficient.
Designating a sober driver. Talk with your friends to determine who the elected sober driver will be.
Calling a taxi or Uber. Within minutes, you can have a safe way of getting home at a low cost.
When you get behind the wheel intoxicated, you are not only putting your own life on the line, but also the innocent lives surrounding you.
Please stay safe this holiday season by making the commitment to drive sober.
The Ontario Police Service also urge everyone to assist police by calling 911 if they believe another motorist may be intoxicated and is driving irratically.
Together, we can help reduce life-threatening car accidents from taking place this holiday season.
To read more about this campaign, click here.
If you or a loved one is seriously injured in any type of vehicle accident, call Cariati Law at 905-629-8040. When you call, you will speak with an experienced Ontario Car Accident lawyer absolutely FREE.
At Cariati Law, we will investigate every detail of your car accident at no cost to you, and you owe us nothing unless we win your case. All cases are handled on a contingency fee basis, which means you pay us nothing up front.
Cariati Law – Passion Behind Every Case