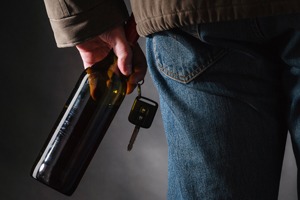 Operating a motor vehicle after consuming alcohol is dangerous and criminal behavior that endangers not only the life of the drunk driver, but also the lives of everyone else on the road. Drunk driving accidents are preventable, and can have devastating consequences.
The RIDE program (Reduce Impaired Driving Everywhere), which is a Police initiative focused on cracking down on drunk driving throughout Ontario, has been extremely successful at catching and punishing motorists guilty of driving under the influence.
During this past holiday season alone, between November 23, 2015 and January 2, 2016, the RIDE program lead to a total of 573 impaired-driving arrests in Ontario.
And just this past weekend, York Regional Police reported that they arrested 10 drivers in one weekend due to separate offenses related to impaired-driving. While that number of impaired-driving arrests over the course of one weekend would be disturbing enough, police reported that all of these arrests happened within a span of just four hours.
Between 11pm on Saturday, 2/20 and 3am on Sunday, 2/21, York Regional Police made 10 alcohol-related driving arrests. Three motorists were arrested following traffic accidents, and two others were arrested after concerned citizens witnessed their erratic driving and called 911. The remaining five motorists were arrested by officers conducting RIDE spot checks.
If you or a loved one has been injured in an accident caused by a drunk driver, call Cariati Law at 905-629-8040. When you call, you will speak with an experienced, dedicated Ontario Car Accident lawyer absolutely FREE. We will examine every detail of your situation and fight hard to ensure that your rights are protected.
When you call Cariati Law, you will never pay a lawyer's fee up front. We take all cases on a contingency fee basis, which means that you owe us nothing unless we recover for you. At Cariati Law, we don't get paid until you do.
Cariati Law – Passion Behind Every Case