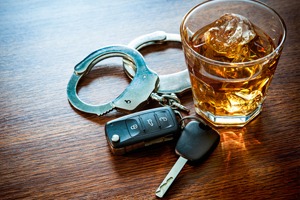 Safe driving Canadians in Ontario will be rewarded for driving sober during the holiday season. Ontario's holiday R.I.D.E. program (Reduce Impaired Driving Everywhere) just kicked off, aiming at making the holiday roads safer.
R.I.D.E. is a six-week campaign, which aims to combat drinking and driving which is more common during the Holiday season.
The holidays are a time for festive fun, family gatherings and good cheer, but they also bring an increased risk of drunk driving as a result of the abundance of festivities.
RIDE supports the efforts of police checks in the Greater Toronto and surrounding areas by allowing them to reward law abiding citizens stopped during R.I.D.E. roadside spot checks with a small token of their appreciation. The R.I.D.E. checks rewards booklet delivers value-added coupons as well as important safety information and laws pertaining to driving impaired.
To read more about the campaign, click here.
Police recently announced an update from the very first weekend of this year's campaign. During those first two days on Nov 18-19, 966 vehicles were investigated and police made seven impaired driving arrests on Brampton and Mississauga roads.
During last year's six-week Festive R.I.D.E. campaign, police stopped a total of 33,011 vehicles and arrested 215 drivers for impaired driving. This year's festive R.I.D.E. launched Nov. 18 and will continue right through to the early days of the new year.
Police are reminding everyone who drives a vehicle to:
Be responsible
Plan ahead
Make smart choices about your transportation
Use transit
Designate a driver
Use a taxi or Uber service for safe transportation
To date this year, there have been over 30 deaths on Ontario roads where alcohol was a factor, police said.
Together, we can prevent deaths on our Ontario roads. At Cariati Law, we deeply care about your safety.
If you or a loved one is seriously injured in any type of motor vehicle accident, call Cariati Law at 905-629-8040 for help. When you call, you will speak with an experienced Toronto Car Accident lawyer absolutely FREE. We will investigate your accident, handle all of the paperwork, manage your entire claim so you can focus on your recovery.
At Cariati Law our top car accident lawyers will investigate every detail of your car accident for free. All cases are handled on a contingency fee basis, which means you pay us nothing up front. In fact, we only get paid after you do, and if there is no recovery, there is no lawyers fee.
Cariati Law – Passion Behind Every Case