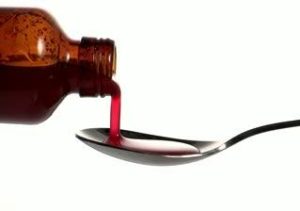 Risk of Child Overdose:

Health Canada is advising Canadians that Novartis Consumer Health Canada Inc. is conducting a voluntary recall of 17 products due to faulty child-resistant caps.
Novartis Consumer Health Canada Inc. is recalling a number of Buckley's adult liquids, NeoCitran syrups, as well as Triaminic and Jack & Jill® brand syrups for children.

Recall Details:

The defective caps on these products can allow children to open the bottles and ingest the contents. Some of these products contain acetaminophen and diphenhydramine. Diphenhydramine can cause seizures and cardiac arrhythmias after an overdose. Ingestion of any of these products in large doses may cause serious adverse health consequences, including death.
Health Canada has not yet received any adverse reactions regarding the defective cap issue, however Novartis Consumer Health in the United States has received four reports of children ingesting similar products in a related defective cap recall.
Novartis Consumer Health Canada Inc. is requesting that retailers immediately stop sale of these products and return them to the company. These recalled products were distributed all across Canada. If you believe you have purchased one of these products, stop using it immediately.
The following products are included in the recall:
Jack & Jill Cough Syrup, 100 ml, DIN:00622036
Jack & Jill Children's Formula Cough Liquid, 100 ml, DIN:00823023
Jack & Jill Cough & Cold, 100 ml, DIN:02242588
Jack & Jill Bedtime, 100 ml, DIN:02241167
Jack & Jill Expectorant, 100 ml, DIN:02350084
Triaminic Cough and Cold, 100 ml, DIN:02243739
Triaminic Cold & Nightime Cough, 100 ml, DIN:00896179
Triaminic Cough, Cold & Fever, 100 ml, DIN:02239666
Triaminic Cough & Sore Throat, 100 ml, DIN:02130564
Triaminic Chest & Nasal Congestion, 100 ml, DIN:02278308
Triaminic Long Acting Cough, 100 ml, DIN:02277972
Neo Citran Extra Strength Nightime Total Cold and Flu, 245 ml, DIN:02275961
Neo Citran Extra Strength Daytime Total Cold and Flu, 245 ml, DIN:02275988
Neo Citran Extra Strength Chest Congestion, Cold and Mucous Relief, 245 ml, DIN:02304740
Buckley's Complete, 150 ml and 250 ml, DIN:02279703

Health Canada reminds Canadians who have concerns about these products to speak with their doctor. If you would like more information on this recall, contact Novartis Consumer Health Canada Inc. at 1-866-513-6742 (Monday to Saturday, 8am to midnight EST).
The experienced lawyers at Cariati Law are here to help. If you or a loved one have been injured as the result of a defective product, or in any type of accident, call Cariati Law for a free, no obligation, confidential consultation at 289 807 5165. There is never a fee for ours services unless we win for you. Our lawyers are committed to protecting your rights. When injured, make one call to Cariati Law.
Cariati Law, Passion Behind Every Case.