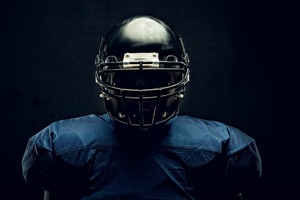 TackleBar—a new format for youth football—could potentially reduce the risk of concussion injuries among young players. A detailed article about the growing popularity of this emerging sport is available here.
While football remains a popular sport for young people in Ontario, many parents—citing the risk of concussion or other forms of Traumatic Brain Injury (TBI)—are no longer allowing their children to participate. TackleBar—a new alternative to both full-contact and flag football—now claims it is safer than both.
The new sport is now gaining popularity with some high school teams across Canada—as well as the Mississauga Football League. Rather than tackling a ball carrier to the ground, the new format allows players to remain on their feet.
About TackleBar
TackleBar was founded three years ago by Jeremy and Brigid Ling—entrepreneurs from Minnesota who wanted a safer alternative for children. Since that time, the sport has spread to youth football leagues in 21 U.S. states.
While players still wear helmets, shoulder pads, and other protective gear; they take a different approach to tackling. A tackle is counted when a player removes a foam bar from a harness worn on the ball carrier's back.
Lower Risk of Harm
Researchers from the Minneapolis Medical Research Foundation call TackleBar a median between full-contact and flag football—claiming the new sport can help reduce the risk of brain injuries.
Those researchers recently went so far as to highlight the sport at the 13th World Congress on Brain Injury in Toronto. In TackleBar, researchers found no concussions—and only five injuries overall—among 17,000 exposures. The overall injury rates uncovered by researchers include:
TackleBar Football — 0.3 Injuries per 1,000 Exposures
Full-Contact Football — 2.2 Injuries per 1,000 Exposures
Flag Football — 5.7 Injuries per 1,000 Exposures
We're Here to Help
If you or a loved one has suffered any kind of Brain or Spinal Cord Injury, call Cariati Law at 905-629-8040 for help. When you call, you will speak with an experienced Toronto Personal Injury lawyer absolutely FREE. We will investigate your accident, handle all the paperwork, and manage your entire claim—so you can focus on your recovery.
At Cariati Law, our top accident lawyers will investigate every detail of your accident for free. All cases are handled on a contingency fee basis, which means you pay us nothing up front. In fact, we only get paid after you do—and if there is no recovery, there is no lawyers fee.
Contact one of our Toronto serious injury lawyers at 905-629-8040 for help today.
Cariati Law – Passion Behind Every Case