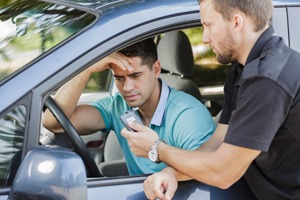 March 18-24, 2018 has been designated as National Impaired Driving Prevention Week in Canada.
Cariati Law wants to remind our citizens that driving while under the influence of any substance or alcohol is extremely dangerous.
Impaired driving is a leading criminal cause of death in Canada. Driving after using drugs, even prescription drugs, is just as dangerous as drinking and driving.
Police now have the authority to seize vehicles that are used in an impaired driving incident as a result of recent amendments to the Highway Traffic Act, the Vehicle Seizure and Impoundment Regulations, and the Highway Traffic Driver Regulations.
Impaired driving offences carry potentially severe sentences, especially for repeat offenders. In addition to a sentence, judges may order probation. The terms of probation may include community service or participating in treatment.
Here are some tips to avoid impaired driving:
Plan to have a designated driver before you start drinking
Ask your doctor about side effects of prescription medication before taking them
If you feel any type of abnormal side effect because of a medication, do not drive
Remember, fatigue and stress will also affect your ability to drive safely
If you or a loved one has been injured or killed in an alcohol-related crash, you need an experienced Ontario Drunk Driving Accident lawyer to fight for your rights.
Cariati Law represents victims of drunk driving accidents. We fight to recover full and fair compensation for those who have been hurt through someone else's negligence while driving under the influence. We have the experience necessary to negotiate your claim and secure the maximum result.
If you have been hurt in a car accident involving a drunk driver, Cariati Law is here to help.
The lawyers at Cariati Law can help you determine if drunk driving played a role in your car, van, motorcycle or bicycle accident. Each and every Ontario, Canada injury & disability lawyer at our firm is innovative, highly experienced and result-oriented when serving the diverse legal needs of our clients. Our drunk driving accident lawyers are committed to protecting your rights. When injured, make one call to Cariati Law.
Cariati Law, passion behind every case.