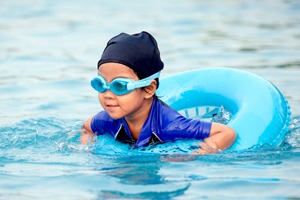 As summer is kicking off and the heat is rising more people are hitting the pool to cool off. Sadly, in the past week there have been multiple child deaths due to drowning throughout Canada. It is critical to make sure all children are being properly supervised around water, in order to avoid a tragic accident from happening.
Please remember to always make sure your children are supervised in an area where there is an open body of water. Whether at your own home, at a local swimming club, around a lake, the ocean or any body of water, always make sure that an adult is present, and watching all children in their care.
To read the full story click here.
At Cariati Law, we want to share these essential summer safety tips to remember:
Active Supervision– whether you are at the pool, enjoying a nice boat ride, relaxing at the beach or giving your child a bath, it is critical to NEVER leave your child unsupervised.
Always Wear Appropriate Safety Gear – Make sure all children wear the appropriate safety gear when around water – lifejackets need to be fitted for each child.
Make Sure There are Barriers/Fences – If you have a pool make sure there are proper barriers surrounding it in order to prevent a child from wandering in unsupervised. Make sure there is a gate with a lock out of reach of children.
Be cautious – when swimming in open water such at the beach it is important to be cautious of the tide and currents. Make sure to look for any signals or warning and properly train your children in what to do if caught in a current.
Sign up Your Kids For A Swimming Class – The Canadian Red Cross offers many different swimming safety courses from children as young as four months old. These classes can teach your children of all ages how to be a stronger swimmer, how to navigate a dangerous situation, and how to protect themselves in the water.
Get Your Kids Certified – The Canadian Red Cross has classes for CPR training. Get your kids certified in CPR. It could save a life.
Whether you are hitting the beach, going on a boat ride, enjoying a day at the river or relaxing at the pool this summer remember to always keep close supervision on your children.
From your friends and partners at Cariati Law.
Cariati Law – Passion Behind Every Case