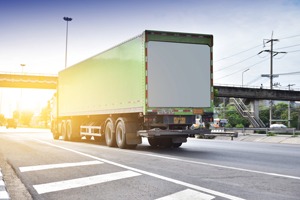 The driver of a tractor trailer has been charged with careless driving following a recent crash in Blind River, Ontario that involved four vehicles. A detailed article on the accident can be found here.
Ontario Provincial Police (OPP), OPP Technical Collision Investigation, OPP Emergency Response Team, the Blind River Fire Department, and Mississauga First Nation Fire Department responded to a recent accident involving one car, two pickup trucks, and a tractor trailer. The incident occurred near the junction of Eastman Road and Highway 17—east of Mississauga First Nation.
One Injured
The car's driver—a 54-year-old woman from Elliot Lake, Ontario—was taken to a Sudbury hospital with non-life-threatening injuries. No other injuries were reported. All vehicles were towed from the scene.
Charges Filed
After an official investigation, the man driving the tractor trailer received a provincial offence notice and was charged with careless driving under Section 130 of the Highway Traffic Act.
The investigation revealed the car and two pickup trucks had stopped for construction in the westbound lane of Highway 17 when a westbound tractor trailer struck the car from the rear. The car struck one pickup, which then collided with the other. The car spun before coming to rest in the eastbound lane of Highway 17. The tractor trailer came to rest in a ditch.
We're Here to Help
If you or a loved one has been seriously injured in any type of truck accident, call Cariati Law at 905-629-8040 for help. When you call, you will speak with an experienced Toronto Personal Injury lawyer absolutely FREE. We will investigate your accident, handle all the paperwork, and manage your entire claim—so you can focus on your recovery.
At Cariati Law our top accident lawyers will investigate every detail of your accident for free. All cases are handled on a contingency fee basis, which means you pay us nothing up front. In fact, we only get paid after you do, and if there is no recovery, there is no lawyers fee.
Contact one of our Toronto serious injury lawyers at 905-629-8040 for help today.
Cariati Law – Passion Behind Every Case