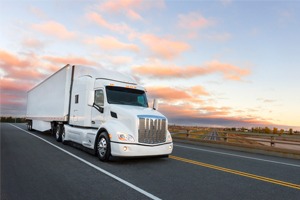 In light of a few recent, high-profile accidents involving heavy trucks, the Ontario Ministry of Transportation has pledged to dedicate additional resources to roadside inspections. An article detailing this enforcement campaign is available here.
Recent Improvements Still Not Enough
Over the last two decades, the number of trucks on Ontario roads has increased by 77%. During the same time frame, the number of truck-related fatalities has dropped 67%. Even though the trucking industry's safety record has improved, some 20% of all traffic fatalities still involve large trucks. This leaves experts stating there is still significant room for improvement.
The Hard Numbers
In Ontario, approximately 58,000 companies—and 552,464 commercially licensed drivers—operate 291,155 trucks and 34,000 buses on provincial roads. Each year, the Commercial Vehicle Safety Alliance (CVSA) conducts 97,000 inspections—placing 21,000 commercial vehicles out of service. While significant, this represents only a small percentage of total truck traffic on Ontario roads.
A Question of Compliance
In 1995, only 56.7% of trucks inspected were deemed mechanically fit to operate on Ontario roads. This year, inspectors expect to approximate the 82.8% rate of compliance seen last year. To better focus resources, Ontario is embarking on a project to automate truck-inspection stations.
Campaigns will focus on issues like the transportation of dangerous goods. Other changes to inspection procedures will include rear impact guards and even the condition of driver seats. Additional improvements will include weigh-in-motion tools, thermal imaging to monitor hubs and brakes, and automatic readers for licence plates and placards.
Driver Behavior Also Under Scrutiny   
Speeding and distracted driving are still subject to enforcement. During a recent enforcement campaign, 1,036 drivers received charges—including 760 for speeds 15 to 29 km/h over posted limits. There also remains zero tolerance for alcohol or cannabis use among commercial drivers. Those who fail tests face a three-day licence suspension and a $250 reinstatement fee.
We Can Help
If you or a loved one has been injured in a truck accident through no fault of your own, call Cariati Law at 905-629-8040 for help. When you call, you will speak with an experienced Toronto Tractor-Trailer Accident Lawyer absolutely FREE. We will investigate your case, handle all the paperwork, and manage your entire claim—so you can focus on your recovery.
At Cariati Law our top Truck Accident Lawyers will investigate every detail of your case for free. All cases are handled on a contingency fee basis, which means you pay us nothing up front. In fact, we only get paid after you do—and if there is no recovery, there is no lawyers fee.
Contact one of our Toronto Truck Accident Lawyers at 905-629-8040 for help today.
Cariati Law – Passion Behind Every Case