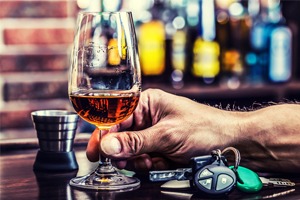 In a recent article, officials from Mothers Against Drunk Driving Canada stated efforts to reduce impaired driving in Canada will require a combination of legislation, enforcement and education.
Police in Thunder Bay, Ontario charged 90 people with impaired driving during the first half of 2018—up over recent years. These troubling statistics are examined here.
According to police:
77% of people charged were male
The average age of people charged is 37
Blood alcohol ranged 46mg/100mL to 397mg/100ml
July has yielded 18 charges to-date
13 people were charged between 2 a.m. and 3 a.m.
Over half of charges were laid on weekends
According to MADD Canada, PSAs and in-school sessions educating people about the dangers of driving impaired can help reverse this trend. They note how raising awareness and challenging the acceptance of impaired driving helped significantly reduce numbers in the 1980s and 1990s.
We Can Help
If you or a loved one has been injured in an accident caused by an impaired driver, call Cariati Law at 905-629-8040 for help. When you call, you will speak with an experienced Toronto Impaired Driving Accident Lawyer absolutely FREE. We will investigate your case, handle all the paperwork, and manage your entire claim—so you can focus on your recovery.
At Cariati Law our top Impaired Driving Accident Lawyers will investigate every detail of your case for free. All cases are handled on a contingency fee basis, which means you pay us nothing up front. In fact, we only get paid after you do, and if there is no recovery, there is no lawyers fee.
Contact one of our Toronto Impaired Driving Accident Lawyers at 905-629-8040 for help today.
Cariati Law – Passion Behind Every Case