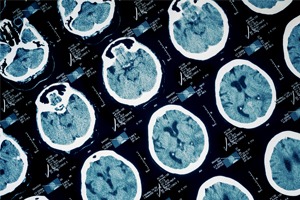 June is brain injury awareness month in Canada. According to Brain Injury Canada, over one million people in Canada are living with a brain injury ­– a number that increases daily.
Did you know…
Brain injury is the number 1 cause of death and disability worldwide among children, youth and those under age 44.
The annual incidence of brain injury is greater than that of Multiple Sclerosis, Spinal Cord Injury, HIV/AIDS and Breast Cancer combined.
For more statistics, click here.
Brain injuries happen suddenly, without warning, and can have severe consequences. They can be caused by trauma from falls and car accidents, or stem from other health issues, such as experiencing a stroke.
Here's how to help protect yourself from a brain injury:
Wear a helmet while riding a bike or motorcycle
Always wear a seatbelt while in a car
Never text and drive or be distracted by mobile devices while operating a motor vehicle
Wear the proper headgear for sports such as hockey and football
Make sure that play areas are clear of hazards
Always follow proper safety procedures while playing in organized sports or other activities
While a brain injury can happen to anyone anywhere, car accidents are one of the main causes of brain injury.
A brain injury can happen to anyone, remember to be safe.
The brain injury lawyers at Cariati Law can help represent you if your brain injury was caused by negligence. Call Cariati Law for help. We'll investigate your situation thoroughly and see if you have a claim to recover damages.
It is very important to hire an experienced spinal cord injury lawyer. Call Cariati Law to speak with an experienced lawyer. It won't cost you anything to discuss your case.
Each and every Ontario, Canada injury & disability lawyer at our firm is innovative, highly experienced and result-oriented when serving the diverse legal needs of our clients. Our lawyers are committed to protecting your rights.
Cariati Law, passion behind every case.