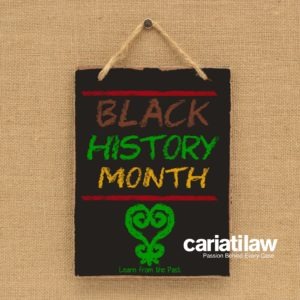 Each year, during the month of February, people across Canada take the time to celebrate Black History Month. This is a time to reflect on the important contributions that black Canadians have made to our country and to honor the sacrifices and achievements of those who came before us.
While Black History Month is an important time for reflection and celebration, it can also be a difficult time for many people. For families who have lost loved ones to racism or violence, for example, this month can be a painful reminder of their loss. This applies even more so when these victims are not recognized in official events within communities across the nation.
At Cariati Law, we believe that it's important to remember both the good and bad moments in black history. We're committed to fighting for justice for all those who have been wronged, regardless of race or ethnicity.
#blackhistorymonth #stopracism #justice #cariatilaw #inclusivitymatters