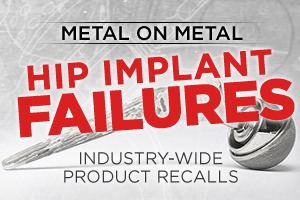 The medical device industry is a multi-billion dollar industry and provides life saving technologies that can positively improve the quality of life for many patients. But sometimes, medical device manufacturers try to fast track their products, to get them onto the market as fast as possible, without proper testing and safeguards in place. Sometimes it seems as if these manufacturers are more interested in profits over people.
Medical technology can progress at an incredible rate, sometimes faster than testing and studies can keep up with. It is the Food and Drug Administration's (FDA) duty to review these advances and release fully tested, safe products.
However, that is not always the case. And when a defective medical device enters the market place, and is marketed to doctors and hospitals as a quality product, then turns out to be faulty, hundreds and thousands of patients are left dealing with the aftermath.
Many people suffer from unsafe serious injury and even death from unsafe medical devices. One of the biggest medical device recall problems the industry has seen are the recall on numerous brands of metal on metal hip implants.
Metal-on-metal Hip Replacements have become the latest medical technology to be recalled due to unsafe consequences. The metal-on-metal contact erodes the replacement joint and can release metallic ions into the patient's blood stream. This causes a type of metal poisoning called metallosis. Other problems include:
Loosening of the Implant
Joint Dislocation
Severe Hip Pain
A Squeaky Hip
Because of these defective metal on metal hip implants, many patient's have to endure an additional surgery to replace the defective hip implant. This process can take months of pain and suffering, rehabilitation, and missed time at work.
Cariati Law may be able to help if you have had revision surgery or are in need of revision surgery. If you have suffered any adverse reactions from a metal on metal hip replacement procedure, contact Cariati Law. Metal-on-metal hip replacement revision surgery is very serious and the lawyers at Cariati Law are here to help answer any questions you may have.
Recently, a recall was issued by a number of major medical device companies in order to replace the defective technology. The main model types recalled by these manufacturers are:
Stryker Rejuvenate and ABG II
Depuy Pinnacle w/ metal liner
Smith & Nephew Birmingham Hip Resurfacing with R3 Acetabular System
Wright Conserve Cup
Have you had hip replacement surgery and experienced any of the following symptoms afterwards:
Heart and Memory Problems
Hip Pain
Tissue Necrosis
Pseudotumors
Concentration and Memory Problems
Vertigo
Partial-to-Complete Deafness
Blindness
Seizures
Tremors
Heart Failures
Goiters
Rashes
Abnormal Blood Pressure
Depression
Choosing a lawyer is an important decision. You should seek a law firm with substantial experience in successfully handling similar cases such as Medical Malpractice, Defective Medical Devices and Product Liability cases.
The lawyers at Cariati Law have substantial experience in representing these often complicated cases. We additionally have the financial resources to conduct a thorough investigation to prosecute the cases through trial and appeal if necessary.
If you or a loved one has been seriously injured by a faulty medical device call Cariati Law, the Toronto Personal Injury Law Firm. We're experienced lawyers and may be able to help. You can call for a free confidential consultation at 905-629-8040.
Cariati Law, Passion Behind Every Case.