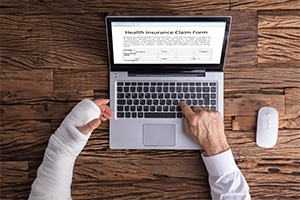 All long term-disability plans have a waiting period, which means your payments won't start right away. But when will you begin to see your benefits? Read below to find out.
How Long Do I Have to Wait Before Collecting LTD Benefits?
How long you have to wait to collect your disability benefits depends on your policy. For long term disability benefits, the time between the start of your disability and when you begin receiving benefits is called the elimination, qualifying, or waiting period, which is ordinarily 90 to 180 days after you become disabled. Your claim must be evaluated and approved. If you are still unable to work, you will begin to receive long-term disability benefits.
How Long Do LTD Benefits Last?
The duration of your long-term disability benefits depends on the policy you have purchased. Some have a set time frame between 5 or 10 years, and others may offer benefits until you're 65. Several factors can influence how long you receive benefits, which include:
The Terms of Your Policy
The Change of Definition
Medical Evidence
Treatment and Rehabilitation Plans
Return to Work Plans
Cariati Law Will Secure the Insurance Benefits You Deserve.
Filing a Long-Term Disability claim on your own can be a confusing and frustrating process. The simplest of errors can lead to your claim being denied. A disability lawyer can help you understand your policy, notify you of any deadlines, guide you through the claim process, review your forms and documents, and deal with the insurance company. This will help ensure that you will get the benefits you deserve.
Cariati Law is innovative, highly experienced, and passionate about helping our clients and their families ease the financial burden caused by a disability. Contact a Cariati Law Disability Insurance lawyer and receive a FREE, confidential consultation today at 905-629-8040.