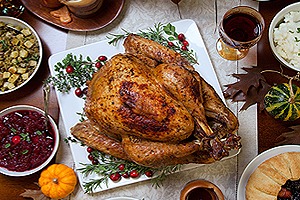 The lawyers and staff at Cariati law wish you and your family a happy and safe Thanksgiving Day!
People throughout Canada will be traveling to visit with loved ones throughout the day making it one of the busiest travel periods of the year. Remember to be cautious and patient while driving today!
Here are a couple of safety tips to remember this Thanksgiving Day:
Do not drink and drive – make sure you have a designated driver in place for the holiday.
Consider leaving early to avoid traffic
Give yourself extra travel time because there will be more traffic on the roads
Do not use your phone while driving
Drive cautiously and defensively without any distractions!
Have a wonderful Thanksgiving Day!
Cariati Law – Passion Behind Every Case