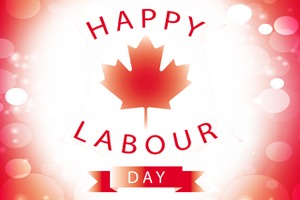 The lawyers and staff at Cariati Law would like to wish you and your family a happy and healthy Labour Day weekend!
We hope that you have an opportunity this weekend to relax, unwind and spend time with friends and loved ones. Whether you are heading out of town to visit relatives, or having a Labour Day party in your own backyard, stay safe and remember to always take the proper safety precautions to avoid preventable injuries and accidents.
While you celebrate over the long Labour Day weekend, remember:
NEVER get behind the wheel of a vehicle after consuming alcoholic beverages. Always secure a designated driver.
Practice proper safety around the pool or any large body of water.
Take extra precautions while driving, as traffic congestion and is greatly increased over holiday weekends.
Drive the speed limit. There are many more vehicles on the road, so you must be more careful.
If your holiday plans involve a fireworks display, use them responsibly and remember that fireworks can cause serious injury if used improperly.
We hope that you and your family have a wonderful, and safe long weekend.
Your friends at Cariati Law.
Cariati Law – Passion Behind Every Case