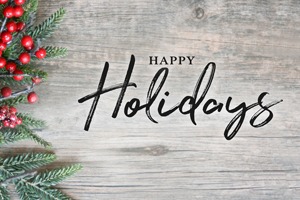 With the Holiday weekend approaching millions of Canadians will be hitting the road or sky to get to their destination on time.
The lawyers and staff at Cariati Law want to remind everyone traveling this Holiday weekend to stay safe with these travel tips:
Avoid peak travel times – when planning your travel time avoid peak dates & times! This year's peak travel times are Saturday, December 23rd and Monday January 1st.
Know your airport – if you are traveling by plane make sure to know your route! Checking alternate airports can help in the long run; the smaller the airport the fewer flights and delays!
Leave early – make sure to give yourself extra travel time in case there is a delay on the road or in the air. If you are flying plot your connections carefully keeping in mind larger airports have more delays. If you're traveling by car know your route and avoid heavy traffic areas like highways.
Travel early or late in the day – by traveling early or late in the day you can avoid hitting major traffic or experiencing delays.
Stay calm – be prepared for the worst and keep your cool.
Don't speed – Give yourself plenty of travel time to get to your destination, since there will be way more traffic than usual
Don't drink & drive – Whatever you do, wherever you go, just don't consume alcohol then get behind the wheel of a car. Even if you think you're not drunk or intoxicated, your reaction time is considerably slower after alcohol consumption.
Don't text & drive – When behind the wheel of a vehicle, especially with loved ones in the car keep your eyes on the road, your hands on the wheel and your head looking straight ahead at traffic.
Keep provisions in the car – Always keep bottled water, a blanket, have a full tank of gas, and maybe some snacks to eat and jumper cables. You never know when you will hit a storm or breakdown, so be prepared for the worse.
Happy Holidays from Cariati Law!
Together, we can prevent deaths on our Ontario roads. At Cariati Law, we deeply care about your safety.
If you or a loved one is seriously injured in any type of motor vehicle accident, call Cariati Law at 905-629-8040 for help. When you call, you will speak with an experienced Toronto Car Accident lawyer absolutely FREE. We will investigate your accident, handle all of the paperwork, manage your entire insurance claim so you can focus on your recovery.
At Cariati Law our top car accident lawyers will investigate every detail of your Mississauga Canada car or truck accident for free. All cases are handled on a contingency fee basis, which means you pay us nothing up front. In fact, we only get paid after you do, and if there is no recovery, there is no lawyers fee.
Cariati Law – Passion Behind Every Case