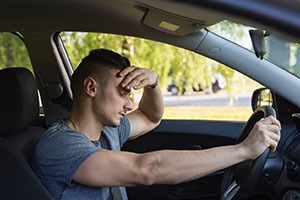 In October 2018, cannabis became legal across Canada. Now, researchers and officials are raising concerns about how legalization will affect the number of drug-impaired drivers on Ontario roads—and are looking toward emerging trends in Colorado for guidance. A detailed article on their findings is available here.
Useful Examples
After the state of Colorado legalized cannabis some four years ago, over 20% of drivers involved in fatal accidents showed cannabis in their system. A recent survey of more than 15,000 cannabis users in Colorado found nearly 70% admitted to driving under the influence of marijuana within the past year—with 40% claiming it did not affect their ability to drive.
According to Statistics Canada, the number of all drug-impaired driving charges have recently increased in Ontario, though they still fall short of the number of alcohol-impaired charges. Many Canadians wonder if law enforcement has sufficient training to police drug impairment on the road.
Training and Testing
As of October 1st, 833 officers—2.3 per 100,000 residents—have received certification on how to evaluate if drivers are drug-impaired. The 45-minute assessment is similar to the standardized field sobriety test used by police to identify drunk drivers.
Drivers who are arrested may be required to submit urine samples, blood samples, or undergo a roadside saliva test. At present, neither the Ontario Provincial Police (OPP) nor the Royal Canadian Mounted Police (RCMP) has determined how or if they will employ the roadside saliva tests. The devices can determine if the drug is present but do not determine impairment.
Legal Factors
In Canada, the established legal limit for Tetrahydrocannabinol (THC)—which is the active ingredient in marijuana—is five nanograms per millilitre of blood (5 ng/ml). Studies show the concentration of THC in the blood can drop 60% just 15 minutes after using marijuana. In some cases, edible cannabis may not raise blood concentrations above the limit of five ng/ml.
We Can Help
If you or a loved one has been injured in a car accident through no fault of your own, call Cariati Law at 905-629-8040 for help. When you call, you will speak with an experienced Toronto Car Accident Lawyer absolutely FREE. We will investigate your case, handle all the paperwork, and manage your entire claim—so you can focus on your recovery.
At Cariati Law our top Car Accident Lawyers will investigate every detail of your case for free. All cases are handled on a contingency fee basis, which means you pay us nothing up front. In fact, we only get paid after you do—and if there is no recovery, there is no lawyers fee.
Contact one of our Toronto Car Accident Lawyers at 905-629-8040 for help today.
Cariati Law – Passion Behind Every Case