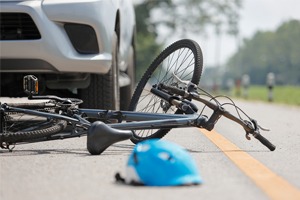 The CBC notes that it has been a year since Ellen's Law—designed to protect bicyclists from collisions with automobiles—has passed. In that year, many say that very little has changed in the tense relationship between cyclists and drivers. Some cyclists note that distracted driving and failure to follow the rules of the road are ongoing problems. To read the full article, click here.
Ellen's Law—named for a Sussex woman killed in a 2016 cycling collision—went into effect on June 1, 2017. It mandates that drivers maintain at least one metre's distance when passing a cyclist. Violations carry a fine of $172.50 and three demerit points. Municipal police forces and the RCMP—responsible for ticketing drivers who do not respect the rule—indicate that they issued at least 16 tickets to motorists between June 1 and December 31 of 2017. The current number for 2018 is not yet available.
Room for Improvement Remains
While some observers say drivers now assume more risk and err on the side of caution, others counter that drivers still need to respect the space cyclists need. They note little difference overall in the way motorists behave around them—yet concede that much of the blame goes both ways.
We're Here to Help
If you or a loved one has been seriously injured in any type of bicycle accident, call Cariati Law at 905-629-8040 for help. When you call, you will speak with an experienced Toronto Personal Injury lawyer absolutely FREE. We will investigate your accident, handle all the paperwork, and manage your entire claim—so you can focus on your recovery.
At Cariati Law our top accident lawyers will investigate every detail of your accident for free. All cases are handled on a contingency fee basis, which means you pay us nothing up front. In fact, we only get paid after you do, and if there is no recovery, there is no lawyers fee.
Contact one of our Toronto serious injury lawyers at 905-629-8040 for help today.
Cariati Law – Passion Behind Every Case