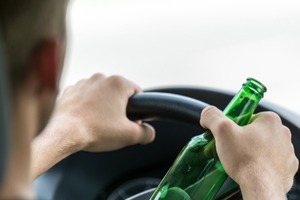 Drunk Driving is one of the most selfish and irresponsible driver behaviors, and we all must take a stand to try to eliminate drunk driving. When motorists get behind the wheel of a vehicle after consuming alcohol, they endanger not only their own lives, but the lives of everyone around them.
When an alcohol related car crash happens, it is often innocent people that pay the price for a drunk driver's actions. This is not right. We all must not drink, then get behind the wheel of a vehicle, no matter what.
Sadly, a very serious car accident recently caused by a drunk driver claimed numerous innocent lives.
On September 27th, a 29-year-old King Township resident was driving while intoxicated in Vaughn, ON when he struck a car full of young children traveling with their grandparents. This tragic and preventable accident claimed the lives of three young children, ages 9, 5 and 2, as well as their grandfather, age 65.
The driver responsible for this horrific accident made his first appearance in court on Thursday, November 12th. He is facing several serious charges in connection with the deadly crash, including impaired driving causing death, dangerous operation of a motor vehicle causing death and impaired driving causing bodily harm. The driver will remain in custody until his next court appearance on November 26th.
At Cariati Law, we always urge all Ontario drivers to be safe and make safe decisions while on the roads. Obey posted traffic signals, keep your eyes on the road and NEVER get behind the wheel of a motor vehicle if you have consumed any amount of alcohol. If we all follow these guidelines, we can help reduce the number of senseless, and preventable car accidents.
If you or a loved one suffered serious injuries as the result of an accident caused by an intoxicated, distracted or negligent driver, call the experienced Ontario Car Accident lawyers of Cariati Law right away at 905-629-8040.
When you call, you will speak with a hardworking Toronto and Mississauga, Ontario Car Accident lawyer about your case absolutely FREE. We will investigate your case and fight hard to ensure that your rights are protected.
At Cariati Law, you will never pay a lawyer's fee unless we recover for you. At Cariati Law, we don't get paid until you do.
Cariati Law – Passion Behind Every Case