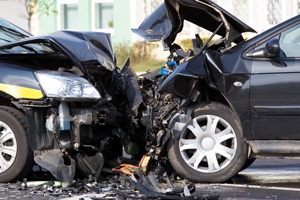 Drinking and driving is one of the leading causes of death on roads in Canada. Each day approximately 4 people are killed in crashes involving an intoxicated driver. In a 2016 study conducted by the CDC, Canada ranked #1 among 19 other countries for the highest percentage of deaths linked to alcohol impaired driving.
A recent fatal car accident reminds us all of the dangers of driving after consuming alcohol.  The accident left multiple people hospitalized and one person suffered fatal injuries from the crash. The accident occurred when a driver traveling northbound drifted into the opposite lane hitting a southbound vehicle head on.
The driver was taken to the hospital with life threatening conditions, and remains under arrest for impaired driving.  Highway 48 was closed for an extended period of time between Davis Drive and Vivian Road directly after the accident happened.
To read the full story click here.
This accident is a reminder that it is never okay to get behind the wheel under the influence. When you choose to drink & drive you are not only putting yourself at risk, but everyone else on the road.
Here are some important signs that could help you detect a drunk driver on the road:
A vehicle making wide turns
Swerving, drifting or straddling the center line while driving
Driving on the wrong side of the road
Almost hitting another vehicle or object
Erratically braking
Abrupt or illegal turns
Driving without headlights on after dark
There is never an excuse to drink and drive. If you are going to be out drinking please do the following:
Always plan ahead and have a designated driver that is NOT drinking
Use Uber, Lyft or another transportation service
Always have a designated driver in place
Stay where you are and sleep it off
At Cariati Law, we deeply care about your safety.
If you or a loved one is seriously injured in any type of motor vehicle accident, call Cariati Law at 289-807-5165 for help. When you call, you will speak with an experienced Toronto Car Accident lawyer absolutely FREE. We will investigate your accident, handle all of the paperwork, manage your entire claim so you can focus on your recovery.
At Cariati Law, our top car accident lawyers will investigate every detail of your car accident for free. All cases are handled on a contingency fee basis, which means you pay us nothing up front. In fact, we only get paid after you do, and if there is no recovery, there is no lawyers fee.
Cariati Law – Passion Behind Every Case