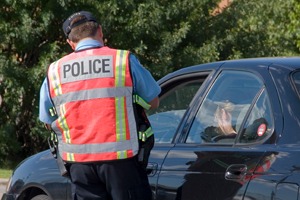 Canada Day, usually a time for celebration, turned a bit tragic this year. The Ontario Provincial Police (OPP) recently released the unfortunate statistics here from Canada Day weekend.
The OPP responded to four fatal motor vehicle collisions in which five people lost their lives. Two motorcyclists were among those who died. The deceased, all males, ranged from 26 to 61 years of age.
Troubling Traffic Charges
Among the OPP's efforts to keep people safe, the OPP conducted a long weekend Aggressive Driving Campaign, laying more than 8,800 related (and other) traffic charges. Among the charges were:
Speeding: 5,303
Stunt, racing: 180
Hazardous moving violations: 573
Seat belt: 418
Distracted driving: 116
Alcohol/drug-impaired driving: 96
Although there were no boating deaths this past holiday weekend, there were three drownings, all between the ages of 25-37.
Summer Safety
With summer in full swing, this means that more people will be out on the roads, trails and waters. To prevent these tragic incidents from occurring all summer, we must keep safety a number one priority this season.
Many people enjoy time out on the water in their boats, personal watercraft and swimming. As a result, these can be some of the most common accidents in the summer in Ontario. Drowning can be caused by an inability to swim, lack of supervision or alcohol use.
Here are some tips to help prevent swimming accidents: 
Take swimming lessons
Make sure a responsible adult is supervising
Don't go swimming when it is thunder storming or in bad weather conditions
Learn CPR
Don't drink alcohol
Here are some tips to help prevent boating accidents:
Wear a life jacket
Get licensed
Stay sober
At Cariati Law, we deeply care about your safety.
At Cariati Law our top Car Accident Lawyers will investigate every detail of your case for free. All cases are handled on a contingency fee basis, which means you pay us nothing up front. In fact, we only get paid after you do—and if there is no recovery, there is no lawyers fee.
Contact one of our Toronto Car Accident Lawyers at 905-629-8040 for help today.
Cariati Law – Passion Behind Every Case