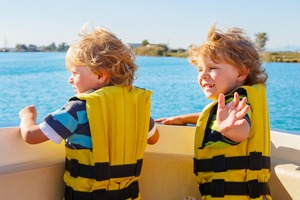 With warm weather here to stay, drowning fatalities continue to rise in Ontario. There have been 54 drowning's in Ontario this year – 3 of which occurred in just the first week this month.
A majority of drowning occurs unexpectedly when people get in the water to enjoy a swim. Barbra Byers, public education director at Lifesaving Society explains, "A drowning can happen in seconds, and it's silent."
Boating accidents are another leading cause of drowning fatalities. Approximately 80% of boating fatalities are a result of people not wearing a life jacket.
Head lifeguard Oliver Nicholls explains, "The beach can be unpredictable, there can be drop offs, areas where the water might drop, or there might be a current and it might pull you out a little bit."
To read the full article click here.
At Cariati Law we want to remind everyone to stay safe this summer with these helpful water safety tips:
Swim with a buddy – it is important to make sure you are not alone when venturing out to the water.
Stay in designated swimming areas – if you are swimming in a lake or ocean it is important to know the signs and safety areas. Never go out too far where a lifeguard cannot see you.
Always wear a lifejacket – when on a boat, jet ski, kayak or enjoying any type of water sport it is important to always wear a life jacket. Make sure the jacket fits you properly and there are no loose ends.
Avoid Alcohol When Swimming– alcohol impairs one's judgment it is important to avoid drinking around water.
Stay Calm – if you find yourself stuck in a rip current or too far out it is critical not to panic and to float with it or swim parallel to the shore until you can swim free.
Whether you are hitting the beach, going on a boat ride, enjoying a day at the river or relaxing at the pool this summer remember to always put safety first.
From your friends and partners at Cariati Law.
Cariati Law – Passion Behind Every Case