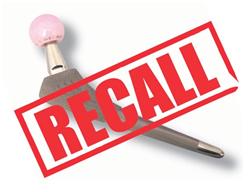 It is very important to act quickly if you think you have been harmed by a defective product. There are many products on the market today that have not had the proper testing before being sold to consumers. Many times oversees companies that sell to Canadian markets do not go through the proper consumer safety checks, injuring many people every year.
Whether a child's toy, an automobile, or medical device or drug, manufacturers must be held responsible for the products they sell to consumers. An experienced products liability lawyer will know how to secure the proper information, analyze the facts, and hire a vocational engineer or other expert to prove that a product was defective. This is an expensive undertaking, but these cases are handled on a contingent fee basis, which means that you pay nothing up front to your lawyer. In fact, your lawyer will only get paid, after you win your claim.
You should always contact an experienced personal injury lawyer immediately who will advise you of your rights and the best course of action. Based on the injuries or loss sustained from a defective product, you can receive compensation.
When injured by a defective product, it is extremely important to save the product. This step is vital because without the product in question it is extremely difficult to prove your case. Never under any circumstances agree to send the product back to the manufacturer. Always keep it in a secure location where it cannot be tampered with. Even if the company who manufactured the defective product wants the product back, say "no".
Always seek medical attention immediately. Inform the doctor of any symptoms, no matter how small they may be. Remember that sometimes symptoms may not develop until days later, so keep your doctor informed of any changes in your condition.
A personal injury lawyer is always your best bet when you are injured as the result of a defective product. They will fight for you against the responsible parties, whether they are retailers, manufacturers, or testing facilities. Remember, time is usually important in cases like this, so if you are unsure if you have a case always get a free consultation from an experienced lawyer as soon as possible; they will be your constant ally in getting the compensation you deserve.
This is a guest blog post from our friends at the law firm of Naftulin and Shick of Allentown