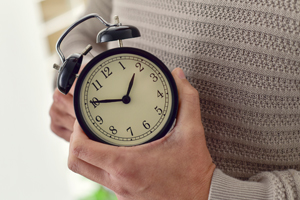 At 2:00 am this Sunday, daylight savings time begins! Don't forget to move your clocks forward an hour as we enter into Spring! This leap forward means that we will lose an hour of sleep resulting in an increase of drowsy drivers on the roads.
Also, resetting the clock is always a good time to replace the batteries in your smoke detectors and carbon monoxide detectors to make sure you stay safe throughout Spring.
And finally, The Huffington Post Canada reminds us that this time change might be throwing our bodies a curveball. Here are some ways to stay energized as your body adjusts:
Drink more water throughout the day
Add 30 minutes of exercise to your daily routine
Take a time out during the day to prevent your mind from getting fatigued
Look for all types of Vitamin B to keep you energized
Don't forget to adjust your clocks and get some extra sleep to ensure your safety on and off the road.
If you or a loved one are injured in any type of motor vehicle accident, call Cariati Law right away at 289-807-5165. When you call, you will speak with an experienced Toronto, Mississauga and Hamilton, Ontario Car Accident lawyer absolutely FREE. We will investigate every detail of your accident and fight to get you the full and fair compensation you deserve.
At Cariati Law, you will never pay a lawyer's fee up front, and you owe us nothing until we recover for you. At Cariati Law, we don't get paid until you do.
Cariati Law – Passion Behind Every Case