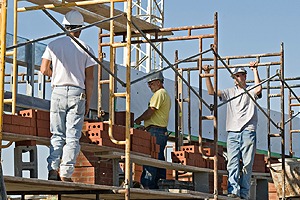 Employers and supervisors have a responsibility to ensure that workers are able to work in a safe, properly regulated environment. Construction workers face particularly dangerous working conditions every day, including working at high heights and working in close proximity to heavy machinery and dangerous chemicals. When project managers and supervisors fail to follow the proper safety protocols, the results can be devastating.
On Christmas Eve of 2009, four construction workers were fatally injured in a tragic workplace accident. Last week, the project manager responsible for the safety of the worksite where the accident occurred was convicted of four counts of criminal negligence causing death and sentenced to three and a half years in prison.
The 2009 accident occurred when construction workers fell more than 100 feet after the scaffolding they were working on collapsed. Four employees were killed and one other was seriously injured. During the case, the prosecution argued that the project manager knew that the proper fall protections were not in place on the scaffolding prior to the accident, but allowed his employees to continue working on it anyway.
In 2004, new workplace safety laws were introduced in Canada which made it possible for employers to be criminally charged in cases were employees are fatally injured due to negligence.
Last week's verdict marked the first time that an employer has been convinced under this law. The Ontario Federation of Labor announced that they hope this verdict sends a clear message to employers across Canada and helps create a safer work environment for all Ontario employees.
If you or a loved one suffered serious injuries while working at any type of job, call Cariati Law at 905-629-8040. When you call, you will speak with an experienced Toronto Construction Accident lawyer absolutely FREE. We will investigate every detail of your accident and help ensure that your rights are protected.
At Cariati Law, you will never pay a lawyer's fee up front. We take all cases on a contingency fee basis, which means that you owe us nothing unless we recover for you.
At Cariati Law, we don't get paid until you do.
Cariati Law – Passion Behind Every Case