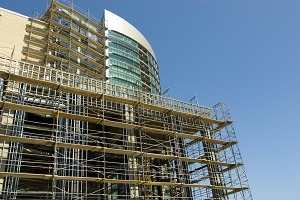 Landlords, property owners and managers have a legal obligation to keep their premises safe and free from hazardous conditions. Unfortunately, the construction managers in this case did not live up to their end of the obligation, resulting in tragic consequences.
A horrific accident that took place in Toronto on Christmas Eve of 2009 finally received an official court ruling on Thursday, December 4th. Old City Hall announced that it would apply severe fines against the two primary construction companies involved in the 2009 incident. This decision marks the first time in Ontario that a company and its executives will be held responsible for a worker's death.
In 2009, Swing N Scaff and Metron Construction Corporation were undertaking a project to repair a balcony in a Kipling Avenue apartment building. Unfortunately, the managers of the project failed to ensure that the platform being used by their employees was in proper condition, leading to a tragic accident where several workers fell up to 13 stories. 4 workers were fatally injured in the accident.
Judge Mara B. Greene charged both construction companies as well as their directors with fines of up to $350,000, as well as a 25% surcharge for the victims and their families. This tragic case represents a perfect example of companies being held responsible for unsafe premises and failure to secure the safety of their employees.
If you or a loved one has been injured because a premise or construction site was unsafe, you need an experienced Toronto Premises Liability Lawyer to fight for your rights. The Toronto and Mississauga Injury and Disability Lawyers of Cariati Law will work with you to seek the justice you deserve.
Call Cariati Law at 905-629-8040 to find out more about how our experienced, compassionate Premises Liability and Personal Injury Lawyers can help you. Your case and your injuries are serious, and at Cariati Law we treat them that way.
Call us today for a free, confidential, no obligation consultation.
Cariati Law: Passion Behind Every Case.