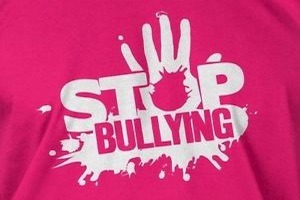 Bullying and abuse can have a devastating and lasting impact on children and young people. Bullying can cause emotional, psychological and physical damage that may prevent a child from developing to their full potential. In the worst and most tragic scenarios, bullying online or in school has even been linked to suicidal behavior among young people.
For many Canadian children, bullying is an ugly and stressful part of daily life. Regardless of whether the abuse is physical or verbal, or whether it happens in school or online, bullying is harmful behavior that should not be tolerated.
Many advocacy organizations across Canada are doing their part to put an end to bullying. One of these organizations is the Pink Shirt Day Campaign. Pink Shirt Day is a awareness and charity organization that supports young people "in schools, workplaces, homes and online" throughout Canada.
Pink Shirt Day began in 2007 in a Nova Scotia high school when a group of students handed out pink t-shirts and encouraged classmates to show solidarity with a student that had been frequently bullied. These students took a stand against bullying on behalf of their classmate, and now the tradition has spread to schools, workplaces and homes across the country.
On February 24th, 2016 Canada will once again celebrate Pink Shirt Day. Read more here about how you can support this important initiative.
Cariati Law supports the wonderful efforts of "Pink Shirt Day" and we all need to do our part to help end bullying.
Cariati Law – Passion Behind Every Case