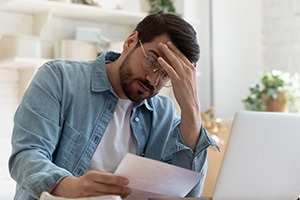 It can be difficult filing a claim and having it accepted for long-term disability (LTD) benefits. Insurance companies have their own interests to look out for and working with them can prove tough. Learning about your insurance policy can help you to submit your claim without making common mistakes that often prevent it from being accepted. But what can you do if your claim is denied?
If your insurance company has issued you a denial, don't panic; Insurance companies often respond in this manner. The good news is that you have the opportunity to appeal the decision.
The first thing that you should do is to look over the denial letter and to request your insurance policy's summary plan description as well as any other relevant documents. However, don't forget to save every piece of correspondence. Be sure to keep it all in a safe place that you can access at any time.
Organize a Coalition of People in Your Corner
If you have already provided all relevant documents and information to the insurance company, an appeal is likely to yield the same result. However, if you have not already done so, you'll want to provide medical records and letters written by medical professionals you have been treated by for your long-term disability, as well as testimony from your doctor, sharing his or her professional opinion regarding your condition.
Once you have gathered all of the necessary evidence, it's important that you then speak with a lawyer. When already dealing with the stresses of a long-term disability, the last thing that you should have to worry about is whether or not you're filing things correctly. (Your mistake could be as simple as inaccurate insurance information.)
However, it is imperative that you file an appeal during the limitation period or you lose the opportunity. To calculate the limitation period can be complex and it does not stop running just because your claim has been denied.
There are times when it is in your best interest to file a lawsuit against your insurance company for its denial of your claim. To best determine whether or not doing so is in your best interest for your specific situation, it's important to consult with a qualified Disability Lawyer.
Cariati Law Can Help
If you or a loved one has been denied long-term disability benefits, you may not even know where to start. That's why it is so important to consult with an experienced and knowledgeable Ontario Disability Lawyer. At Cariati Law, our top Disability lawyers will handle your case for free – you pay nothing until we do. Contact one of our Toronto Disability Lawyers at 905-629-8040 today!