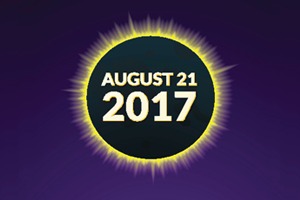 Millions of Canadians are preparing to get a glimpse of the solar eclipse! Some have traveled to the United States embarking on a journey through Oregon to South Carolina in hopes to be in the path of totality for a total solar eclipse experience.
If you are in Canada during the solar eclipse don't worry you will still get to witness a partial eclipse! The peak coverage will be in Toronto at 2:30 ET – you will get to see a 72% eclipse!
To view the full list of where one can see the partial eclipse click here!
As you embark on this journey of a lifetime in hopes to witness even a partial solar eclipse there are many important safety tips to remember:
Do not look directly into the path of the Solar Eclipse unless you are wearing eclipse glasses
Make sure to check the authenticity of the glasses prior to viewing the eclipse
If your glasses are scratched or damaged discard them
Be sure to plan ahead and arrive early to your viewing destination
Be prepared for heavy traffic, delays and gas shortages when traveling
DO NOT take photos while driving
If you get caught on the road during the eclipse turn your headlights on
Make sure you have plenty of gas
Do not park on the highway or in median crossings
Watch out for increased pedestrian activity
Make sure to keep your animals inside during the eclipse.
Prepare for the temperature to drop during the eclipse! They could decrease by as much as 20-30 degrees!
Remember these safety tips as you watch the partial eclipse!
Cariati Law – Passion Behind Every Case