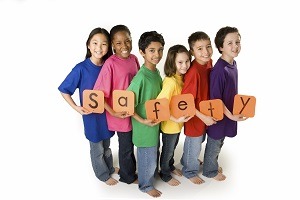 The holidays are a time of giving and sharing, and all children look forward to unwrapping their gifts. But please be cautious this holiday shopping season. All parents and gift-givers need to remember that not all toys make appropriate gifts, and that some may pose serious safety risks for infants and young children. Here are some tips to keep in mind this year when shopping for the perfect present.
Some Toy Manufacturers Put Profits Before Safety
Unfortunately, many toys that are manufactured and marketed to young children can pose significant health risks that are not immediately apparent to parents or caregivers. Some of the most common hidden dangers found in children's toys include:
– Toys with small, removable pieces can pose choking hazards
– Toys with wind-up cords or strings can cause entanglement or strangulation hazards
– Toys with cheaply made plastic can break under pressure, creating sharp edges that can cut or puncture a child's skin
– Toys with batteries can malfunction causing shocks or burns
Sometimes these types of product defects are caught early and prevented from reaching the market by Canada's Consumer Product Safety Act, but often times it takes an unfortunate accident to demonstrate just how dangerous some toys can be.
What to Avoid This Year
One especially hazardous product that all parents should avoid buying for their kids this holiday season is Magnetix, a magnetic play set which contains hundreds of small, powerful magnetic pieces. Health Canada recently issued a public statement warning parents and consumers to avoid buying Magnetix for their kids following an incident in November where a three year old child was sent to the emergency room after swallowing two of the toy's powerful magnetic pieces. While the child was not injured in the accident, it once again raised concerns about the toy, which had originally been recalled in Canada in 2007.
Despite the 2007 recall, Magnetix manufacturer Mega Brands re-designed their toy and resumed sales across Canada in 2009. It is estimated that since the toy's re-release, over 887,000 units were sold. Health Canada is now reminding parents that the magnets in this toy are powerful enough to cause serious internal injuries if swallowed by a small child.
A vast majority of toys available for sale this year are fun, safe, and will provide children with hours of entertainment and stimulation. However, it is important to be aware of potential risks and to always follow the posted health & safety warnings on a toy, as well as adhere to the recommended age limit. Even if you feel your child is old enough to safely handle a certain toy, it is always best to wait until they are within the proper age rage.
For more safety tips on toys, decorating and entertaining this holiday season, visit Canada's Children's Health & Safety Association website. Cariati Law wishes all of our clients and members of the Greater Toronto Area community a safe and healthy holiday.
If a defective product has injured you or a loved one, call the Product Liability and Personal Injury lawyers of Cariati Law at 905-629-8040. Our experienced team of defective product lawyers represents individuals and families harmed by the negligence of manufacturers that put sales over the safety of their customers.
Call Cariati Law to find out more about how our team of experienced, compassionate Product Liability and Personal Injury lawyers can help you. Your case and your injuries are serious, and at Cariati Law we treat them that way.
Call us today for a free, confidential and no obligation consultation.
Cariati Law- Passion Behind Every Case.