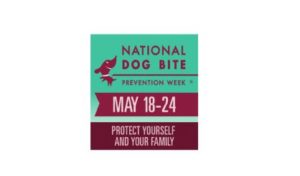 Hero Cat Saves Boy From Dog Attack
Watch how a miraculous cat, defends a small boy against a vicious dog attack. This video and story are very apropos now that Dog Bite Prevention Week, May 18-24, 2014 is upon us.
This video has gone viral, with much of the attention rightly going to Tara, the incredibly brave and assertive cat. But aside from the fascinating behavioral questions about this cat's protective instincts, the real story here once again should be one that's become all too common: dog bites.
This week (May 18-24) is National Dog Bite Prevention Week, and this story is the perfect vehicle to raise awareness about the importance of this issue.
Although Jeremy Triantafilo, the young boy in the video, was seriously bitten, thankfully his injuries are not life-threatening, as the damage was primarily limited to his leg. All too easily, however, a very serious event like that, could have turned into an even worse tragedy: if the dog, that was loose and unattended, had attacked the boy's neck or head, he may not have survived the attack. This video is a serious reminder about how quickly a dog attack can occur, especially to an unsuspecting child.
Children are left alone with dogs way too frequently, and this is the first ingredient in a recipe for disaster. Jeremy was not to blame, as he did not antagonize and was not even aware of the dog's presence when the dog attacked.
Who do you think is to blame for this vicious dog attack? The owner of the dog that attacked is to blame. This dog seemingly has a very high and unpredictable prey drive, and this is compounded by a willingness not just to hunt, but also to act on these dangerous instincts. We don't know the situation of this dog, but we would be shocked if this dog had no history of aggressive or predatory behavior. As such, it's absolutely shameful that the owner allowed this dog to be off leash in public, apparently also unsupervised.
This is such an unfortunate situation for Jeremy and his family. A serious dog attack that requires medical attention, a physical recovery process, and possibly scaring for life, is very serious. There are legal ramifications for dog owners that do not keep their dogs under control and in a safe environment. The owners of dogs are legally responsible for any damages their dog may cause.
Dangerous dog laws are being re-written to focus on owner responsibility and many juridictions are now enforcing stiff fines and significant repercussions for irresponsible dog owners.
During Dog Bite Prevention Week remember, any breed of dog can bite, and any breed of dog can be a good family pet. Let's all focus on general dog safety and owner responsibility, and hopefully these tragic attacks will happen less and less.
Luckily, thanks to a brave cat and a mother that was close by, the little boy will survive this terrible dog attack.
If you or a loved one has been seriously injured by a dog attack call Cariati Law, the Toronto Personal Injury Law Firm. We're experienced lawyers and may be able to help. You can call for a free confidential consultation at 905-629-8040. An experienced lawyer will review your situation at no cost to you. We represent victims and their families in serious injury and wrongful death cases.
Cariati Law, Passion Behind Every Case.