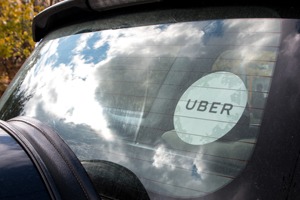 A former Uber driver in Toronto has plead guilty to careless driving in a crash that left a 28-year-old man dead. A detailed article on the case is available here.
A Tragic Loss
In March, a young man was killed when his Uber vehicle was rear-ended in the westbound lanes of Gardiner Expressway near Royal York Road. The vehicle crossed four lanes of traffic and entered the median. The victim died the following day as a result of a catastrophic neck injury.
Terrible Circumstances
Court documents indicate the Uber driver pulled over to replace his cell phone and GPS when the devices fell from their mount. The vehicle was partially obstructing live traffic when it was struck from behind. The Highway Traffic Act offence of careless driving carries a maximum $2,000 fine, driving prohibition, and probation—but no jail time. The original charges—including dangerous driving causing death and criminal negligence causing death—were withdrawn.
A Lenient Sentence
The prosecution has requested the maximum—a $2,000 fine, a two-year driving prohibition, and one year's probation. They have also suggested a driver training safety course. The defence has asked for a $400 fine, one year's probation, and remedial driving course. Witnesses referenced a mandatory 17-day training course for taxi and ride-share company drivers—a plan the City of Toronto abandoned in 2016. Sentencing is scheduled for December.
We Can Help
If you or a loved one has been injured in a car accident through no fault of your own, call Cariati Law at 905-629-8040 for help. When you call, you will speak with an experienced Toronto Car Accident Lawyer absolutely FREE. We will investigate your case, handle all the paperwork, and manage your entire claim—so you can focus on your recovery.
At Cariati Law our top Car Accident Lawyers will investigate every detail of your case for free. All cases are handled on a contingency fee basis, which means you pay us nothing up front. In fact, we only get paid after you do—and if there is no recovery, there is no lawyers fee.
Contact one of our Toronto Car Accident Lawyers at 905-629-8040 for help today.
Cariati Law – Passion Behind Every Case