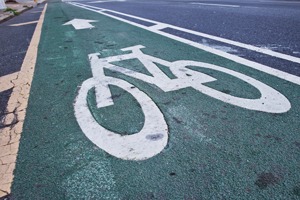 A tragic bicycle death has raised concerns across the community launching a safety review of pedestrian trails throughout Toronto – most of which are located near vehicle traffic.
A five-year-old was killed when he lost control of his bike and fell onto the road and was struck by a car. The boy was not riding on the road, but on a popular pedestrian path that did not have physical barriers separating the bikes from oncoming traffic.
Mayor John Tory explains that city officials plan to meet this week to begin a safety review of Toronto's trails. He explains, "It is past time for us to have a hard look at safety on these trails."
Many have pointed out that the path where the boy was riding is a popular route running alongside the city's waterfront, and at times becomes problematic and unsafe for travelers riding against a heavy traffic flow.
While the city is starting to take action, there are many things bicyclists can do to help prevent a tragedy like this from occurring.
Make sure to always wear a properly fitted & secure helmet
Wear reflective clothing/gear so you stand out
Keep away from busy streets and parking lots
Know and obey bicycle riding traffic rules
Have all children take a bicycle training course
Always have your children ride on the inside of you, away from traffic just in case
If you or a loved one is seriously injured in a bicycle accident, call Cariati Law for help. Our Toronto bicycle accident lawyers have experience with these types of cases, and will work hard to protect your rights.
You can reach Cariati Law at 905-629-8040 for a FREE, confidential consultation. When you call, you will speak with an experienced Toronto Bicycle Accident lawyer for free. We will investigate every detail of your accident and fight hard to protect your rights.
At Cariati Law, you will never pay a lawyer's fee up front and you owe us nothing until we recover for you. That is the Cariati Law No Fee Promise.
Cariati Law – Passion Behind Every Case