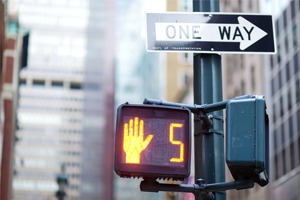 According to statistics from the Toronto Police, 2016 had the highest spike in pedestrian fatalities by motorists for the first time in nearly a decade. Below are the findings from this report:
43 pedestrians were fatally injured
9 in 10 victims were over the age of 55
Highest death toll since 2005
With the elder demographic in Toronto set to double to 1.2 million over the next 25 years, it is unsettling to know that the roads of Toronto pose serious life-threatening risks and injuries.
To read more about this, click here.
City officials in Toronto are actively working to resolve this issue to deliver maximum levels of safety for city pedestrians, including older citizens. Many of us walk during our daily lives:
Walk to work
Ride your bike to work
Take your pet on daily walks
Take an evening stroll around the city
The expectation is that side walks, cross walks and bike lanes are a danger-free zone. Unfortunately, being a pedestrian or cyclist in Toronto has become fairly dangerous in recent years.
Jaye Robinson, public works chair Councillor, reports the city is actively designing methods to better protect older citizens. The city will implement "senior safety zones," which will feature the following:
Midblock crossing
Lower speed limits
Improved lighting and signage
Longer pedestrian crossing times at designated crosswalks
These safety zones will be created in areas populated by older citizens, such as community centres.
To read more about Toronto's road safety plan, click here.
At Cariati Law, we are committed to protecting the rights of Ontario pedestrians injured through no fault of their own. If you or a loved one was injured in an accident caused by someone else's negligence, call Cariati Law today at 905-629-8040.
Our experienced Ontario Pedestrian Accident Lawyers will speak with you for FREE, investigate every detail of your accident, and fight to get you the maximum compensation for your injuries.
When you trust Cariati Law to handle your case, you will never pay a lawyer's fee up front, and you owe us nothing unless we recover for you. At Cariati Law, we don't get paid until you do.
Cariati Law – Passion Behind Every Case