Top-Rated Bicycle Accident Lawyer in Ajax, Ontario, Canada
When injured in a bicycle accident in Ajax, Ontario, Canada, you need Cariati Law on your side.
If you have been injured in a bicycle accident in Ajax, Ontario, that was not your fault; you may be entitled to compensation. However, insurance companies often try to lowball or deny claims from bicyclists. That's why it's important to have an experienced bicycle accident lawyer on your side.
Cariait Law is a leading personal injury law firm in Ontario. We have helped many bicyclists get the compensation they deserve after an accident. We know how to deal with insurance companies, and we will fight for you.
Many injured bicyclists do not get fair treatment from insurance companies.  Recent studies show that settlements for injuries suffered in cars are up to 40% higher than for the same type of injuries suffered by cyclists.
Get Help From Cariati Law, a Leading bike accident law firm.
If you or a loved one has been injured or died in a bicycle accident, contact Cariati Law so that we can represent you in your time of need. We'll speak with you for free and fight hard to represent your insurance accident claim. The lawyers at Cariati Law are experienced in handling accident claims involving bicyclists.
We will help you by:
Answering all of your questions
Offering a free legal consultation to discuss your claim
Investigate your bicycle accident, and review the facts and circumstances surrounding the incident
Help you get the medical care and treatment you require
Keep in touch with you throughout the process, and let you know what is happening with your case
Collect and organize all of your medical records, police reports, therapy treatment, and more
Compile a comprehensive file about your Ajax bicycle accident so that we are completely prepared when we negotiate on your behalf with the insurance company
Fight hard to seek maximum compensation for you based on the severity of your accident.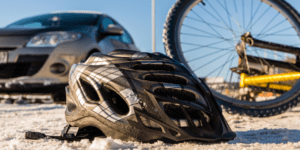 The injury and disability lawyers of Cariati Law help children, individuals, and families get through the legal process after being injured or suffering death from a bicycle accident. When hurt in a bicycle accident, injured in a slip and fall, or victim to a medical mistake, or any other type of accident, call Cariati Law to speak with an experienced Ajax injury & disability lawyer for FREE. We'll make sure that your rights are protected.
Cariati Law, the passion behind every case.
Click here for a Free Case Evaluation or call TOLL FREE: 1.888.629.8040
Ajax is a town in the Durham Region of Southern Ontario, Canada, located in the eastern part of the Greater Toronto Area. The town is named for HMS Ajax, a Royal Navy cruiser that served in World War II. It is approximately 25 kilometers east of Toronto on the shores of Lake Ontario and is bordered by the City of Pickering to the west and the north and the town of Whitby to the east.